Come home to your history
Pennsylvania Museums – Inspiring – Teaching – Serving - Creating – Hiring – Building – Engaging – Growing – Storytelling - Leading
Pennsylvania Museums
History - Science – Art - Transportation - Industry - Agriculture – The Civil War - Railroads - Oil Heritage - Canals - The Revolutionary War – Coal - Colonial Life – Education - Forestry and Lumber - Architecture – Innovators
Welcome to PA Museums. We are Pennsylvania's statewide museum association, an independent nonprofit creating and supporting museum community in Pennsylvania. Pennsylvania's museum community includes museums of all kinds large and small. Our rich heritage as one of the original thirteen colonies has provided a firm foundation for our museums, historic sites, history organizations, zoos, science and nature centers, arboreta, and childrens' museums to engage millions of visitors annually with world class collections and programs. Our community of museums and historical organizations stand at the intersection of delight, inspiration, education, the tourism industry, and the economic vitality of the Commonwealth.
Make a donation to PA Museums. We appreciate your support!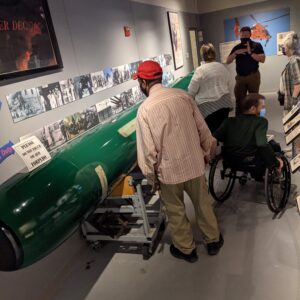 Want to learn more about how to use the Accessibility Excellence Project in your museum, historic site, or cultural organization?